Maura Drummond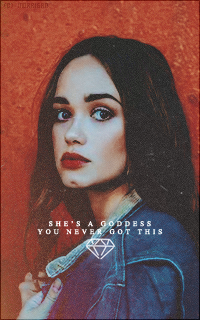 MESSAGES : 101
AVATAR : rose williams
IDENTITÉ : manon
CRÉDITS : morrigan

★ COME TO YOU
OCCUPATION: lady maura drummond, personal secretary of lexie and sybil windsor
DISPONIBILITÉ:





(70/100)


CONTACT LIST:

Sujet: (M) ANDREW LINCOLN - libre. Mer 11 Oct - 18:15

---


(tumblr via google)



Henry Windsor

----------------------------------

45 ans et + — anglais — marié
héritier du trône d'Angleterre — precious sovereigns

– SUGGESTION D'AVATARS –
andrew lincoln, colin firth, jeffrey dean morgan, jude law, ewan mcgregor, jon hamm, robert downey jr, patrick dempsey ...




Maura Drummond — Maura est la secrétaire particulière de sa fille et de sa nièce depuis deux ans maintenant. Le temps passant, sa loyauté et sa dévotion ont fait d'elle une sorte de confidente pour les deux princesses. Ce que Sybil ne sait pas, c'est que Maura entretient depuis plusieurs mois maintenant une relation avec son père, Henry, qui n'est autre que l'héritier du trône d'Angleterre. Ce qui ne devait être que l'histoire d'une nuit s'est finalement poursuivi jusqu'à aujourd'hui. Ils savent tous les deux que tout sauf une bonne idée et que si ça venait à se savoir, ils pourraient tous les deux dire adieu à leurs futurs, lui ne premier. Mais ils ne peuvent s'y résoudre et ils n'arrivent pas à mettre fin à cette liaison. Ce qu'il le charme chez elle, c'est cette fougue, cette joie de vivre qui l'anime alors même qu'elle est toujours en contrôle. Elle sait ce qu'elle veut la petite et il adore ça.

Sybil Windsor — sa fille, à définir.
Finn Windsor — son fils, à définir.


---

PRÉCISIONS — rien de plus à ajouter, si ce n'est que je vous aime à vie si vous prenez ce personnage l'avatar est globalement libre (même si je me laisse un droit de véto et qu'il faut garder une petite ressemblance avec les enfants - je trouve Andrew Lincoln parfait pour ça), le prénom est libre (le nom de famille évidemment pas) pour son caractère et son histoire, c'est assez libre. ça peut être un coureur de jupon qui prend régulièrement des maîtresses ou bien une vraie attirance qu'il a pour Maura, les deux sont intéressants à jouer pour moi pour le rp, je privilégie les rp pas trop longs mais qui avancent et je n'ai aucun problème avec le fait que vous écriviez vos rp en anglais (pour ma part, je me contenterai des dialogues par contre ). voilà, je vous aime déjà d'amour, n'hésitez pas si vous avez des questions  

----------------------

girls like her were born in a storm. they have lightning in their souls. thunder in their hearts. and chaos in their bones.