Elfie Slàine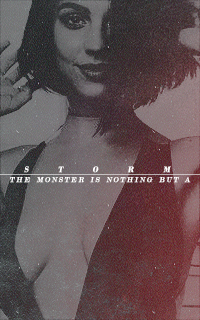 MESSAGES : 57
AVATAR : adélaïde kane.
CRÉDITS : ice and fire (av), astra (sign), bonnie (icon).

★ COME TO YOU
OCCUPATION: ambassadrice humanitaire.
DISPONIBILITÉ:





(100/100)


CONTACT LIST:

Sujet: (F) SARAH HYLAND - libre. Ven 13 Oct - 21:13

---


(moony./bazzart)



poppy

----------------------------------

26-28 ANS — IRLANDAISES — STATUT CIVIL
CAMÉRISTE — COUNTRY LOYALS

– SARAH HYLAND, ASLHEY BENSON, CRYSTAL REED, EMMA STONE, SKYLER SAMUELS, IMOGEN POOTS –




MIST AND FURY — Poppy a fait des études de stylisme et n'aurait jamais pensé devenir la camériste d'une des têtes couronnées de sa patrie d'origine. Pourtant la voilà envoyée en Écosse dans le sillage de cette tornade brune dont elle imagine les tenues quotidiennes. Seulement, Poppy et Elfie se détestent. Depuis que la princesse a surpris la jeune camériste fouillant ses affaires privées, la tumultueuse Slàin s'évertue à mener la vie dure à son "employée". Cela passe par changer de tenues plusieurs fois dans la journée, sans raison précise d'ailleurs. Ou bien, s'évertuer à mal informer sa camériste sur la journée qui l'attend, l'empêchant ainsi de choisir une tenue en adéquation avec son planning. Et Dieu sait à quel point le protocole est d'une grande importance aux yeux de cette communauté. Seulement, il se pourrait bien que la roue tourne. En effet, Poppy s'échine à mettre le doigt sur les sombres secrets de sa némésis. Chose qui ne sera pas bien compliquée étant donné sa curiosité maladive.


---

PRÉCISIONS — Prends poppy, pour les dramas et les feels (même mauvais eh eh)  . Sérieusement, mis à part le lien, tout est négociable/à inventer par tes soins. Bon, j'avoue que j'imaginais quand même Poppy comme une sale petite garce qui se cache derrière un air angélique.   Mais bon, puisse le sort nous être favorable.  

----------------------

shadow preachers

Say 'provoking' again. Your mouth looks provocative when you do.